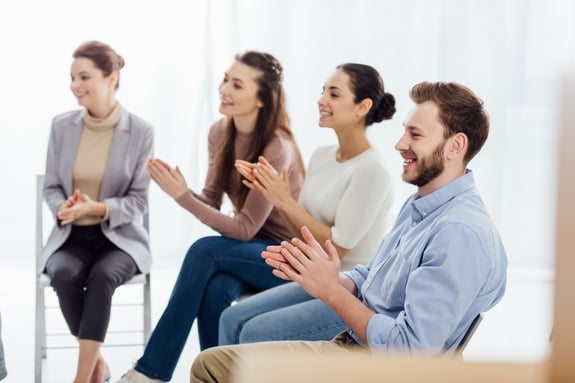 Equip Collectives
Ministry leadership communities for personal growth and professional development
The LiveWell Equip Collectives are strategically designed to offer an elevated level of personal growth and professional development to equip ministry leaders to effectively care for those they serve.
Through individual coaching and group cohorts, members of the Equip Collectives develop meaningful skills for self-care, leadership care, pastoral care, and community care.
What is included in a LiveWell Collective?
LiveWell Collectives include:
individual coaching sessions (1 per month) with a personal coach who will be with you throughout the program

group cohort equipping sessions (1 per month) facilitated by members of the LiveWell team

peer-to-peer support sessions (1 per month) to gain insights and build relationships with cohort peers

2 individual insight assessments reviewed with your coach when you join a Collective

Access to your personal coach through the program

And more!
HOW DO I GET STARTED?
Just follow these simple steps and our team will get you placed in the upcoming Collective that is right for you.
1
Registration
To get started, fill out and submit the registration form below.
2
Assessment
Then, one of our Collective coaches will follow up with you to assess which upcoming Collective is right for you.
3
Resources
Once you've registered and have met with a coach, we will send you the resources you need to get started.
REGISTER TO JOIN A LIVEWELL COLLECTIVE
Fill out and submit this registration form.
Then, one of our LiveWell Collective coaches will follow up to help you get you started in an upcoming Collective.