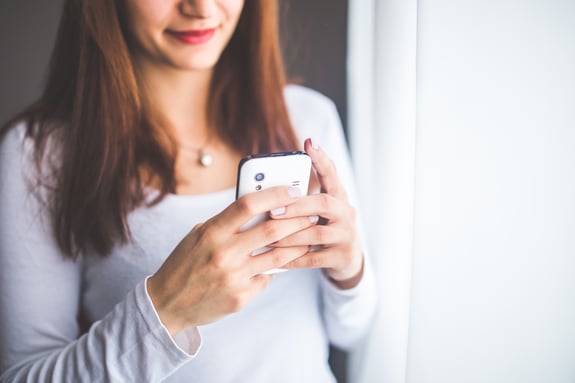 COACHING
Looking for a wellness coach to help you take positive steps towards improving your life and reaching your wellness goals?
What if you could make real, lasting changes in your life to get healthy? Not just physically, but also emotionally, mentally, and spiritually? Imagine if you had these resources at your fingertips.
LiveWell Coaching is a uniquely designed, high-tech, high-touch, easy-to-use, app-based wellness program that pairs you with a certified LiveWell Coach to reach your personal wellness goals. The app delivers personal interaction with a mental health professional every day, providing positive, life-changing experiences.
Individually Tailored
LiveWell provides users with daily tasks that address personal goals set in collaboration with your coach.
stress management
exercise
+
nutrition
emotional wellness
sleep challenges
Effective
Clinically validated content that will help individuals who want to improve physical, emotional, and spiritual health.
The LiveWell protocol helps:
diminish depression
break from substance abuse
Measurable Progress
"In-app progress analysis provides users with the tools they need to measure their progress. Progress analysis helps: increase awareness, measure progress, motivate task completion, reinforce habit change."
The program helps individuals:
track progress on
a
range of dimensions
increase awareness
of progress
Live Well Coaching offers unique digital interventions and life-changing intensive experiences led by professionals who will help you thrive!
TOUCH
Individuals
LiveWell Coaching is an app-based wellness program that is grounded in science and gives you personal interaction with a mental health professional every day.
TOUCH
Business Leaders
A technology-based wellness program that will help your employees manage stress and stay healthy.
"With as chaotic as my life can be some days and the fast pace at which leadership happens, I have found the LiveWell app to be a great centering point for me throughout my day. The tasks that my coach set for me are challenging yet obtainable. All the new information I have received from my coach about healthy living has been inspiring and motivating. I'm more engaged as a leader and healthier at home. This app has been a great addition to my personal leadership growth plan."
"I have been using the LiveWell Coaching app for several weeks. It has helped me manage stress at school and in social situations. The fact that my coach sends tasks right to my phone makes it easy to remember to practice the coping skills."
The LiveWell app is the wellness solution I have been looking for! My team needed a practical and motivating wellness program that would provide information in an engaging way and provide accountability with follow-through. All the other wellness programs I considered were purely based on technology. The LiveWell app has incredibly creative technology, but our coach used that technology to connect with my entire team and inspire them to get healthy mentally and physically. Bottom Line: my team is less-stressed and more engaged."
VALUE YOUR EMPLOYEES.
BUILD A HEALTHY ENGAGED TEAM.
GROW YOUR BUSINESS.
Research shows that a healthy, less-stressed workforce saves money through decreased absenteeism, tardiness, and attrition and increases revenue through improved morale and passion for mission-critical projects. Other studies indicate that the overwhelming majority of employees would rather feel more valued by leadership than earn more money or get a raise. LiveWell Coaching is a technology-based coaching app that is designed to help your employees feel as if you are invested in and value their mental and physical wellbeing. As your team begins to build healthy habits that help them manage stress and get healthy physically, the LiveWell Coaching Dashboard will link improved employee wellness to specific metrics that demonstrate increased revenue and savings. Let Dr. Mike and the LiveWell Coaching team help you value your employees and grow your business today!